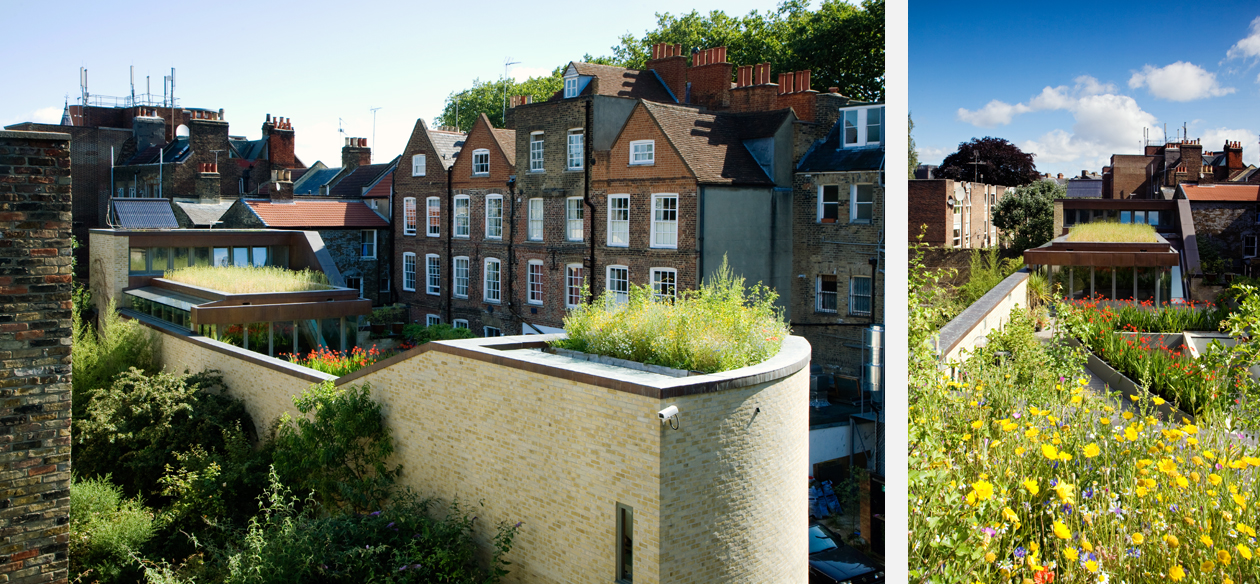 This architects' house is the result of a carefully considered symbiosis between the natural and built environments. Super insulated with 300mm thick concrete walls to take full advantage of its thermal mass properties, Justin Bere's house is energy efficient and ecologically sensitive: heat recovery ventilation and solar thermal technology with 3 separate green roofs to encourage wildlife and further insulate.

Rodrigues Associates' designed this complicated concrete structure with few internal walls to bear the load requirements of *intensive green roofs and a lap pool weighing 15 tonnes.

*Intensive green roofs have deep soil profiles that can grow and support lawns, shrubs and trees.


The Team

Client: Justin Bere
Architect: bere:architects