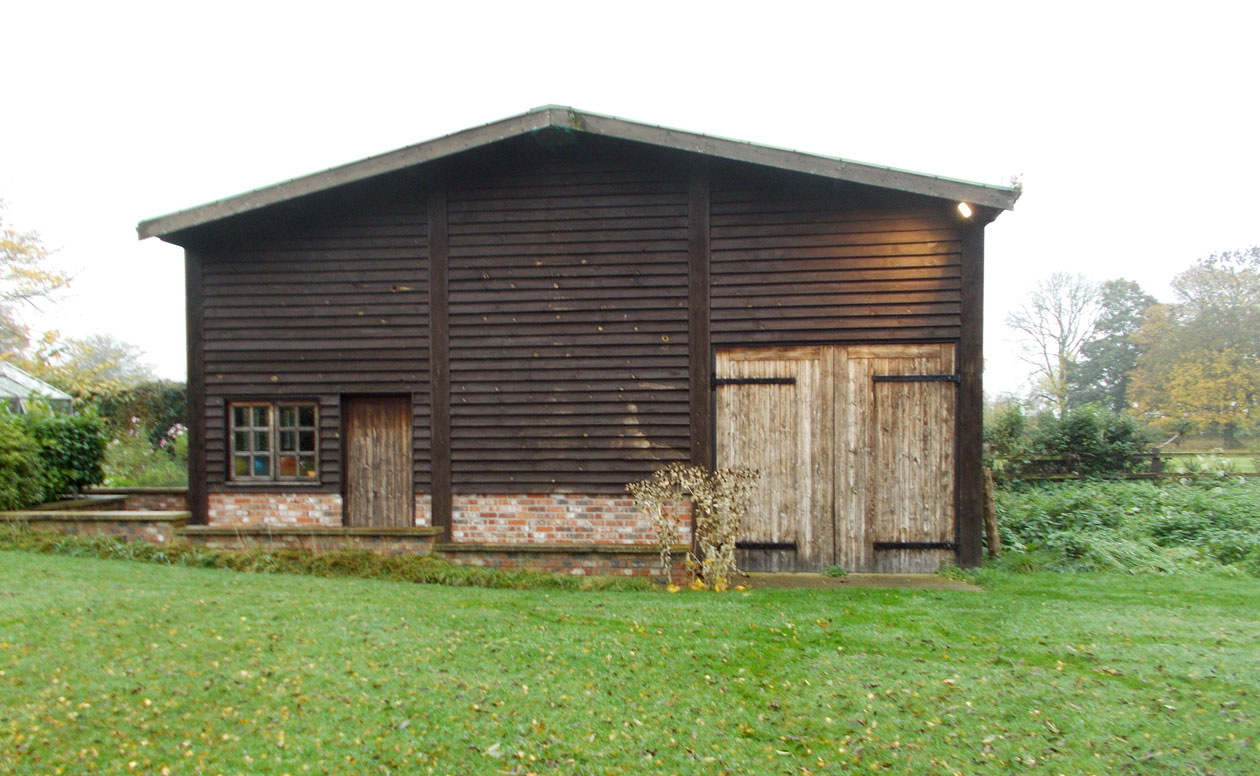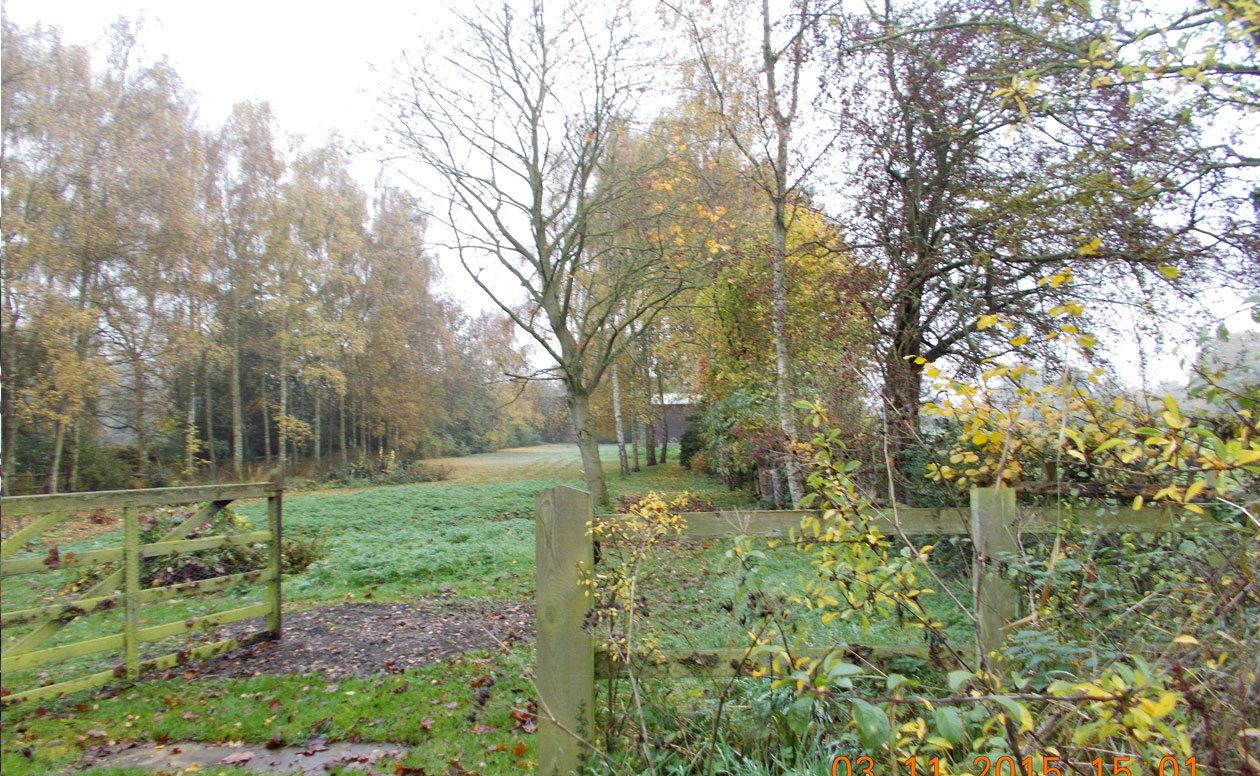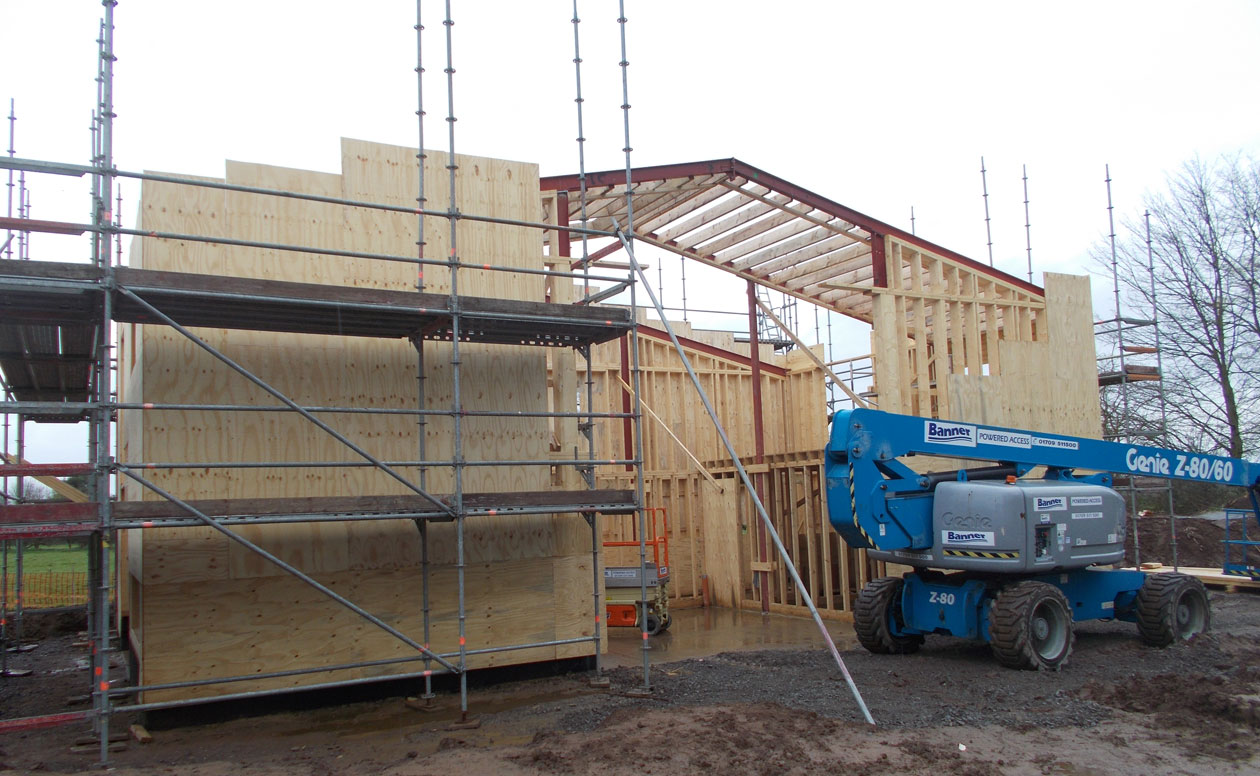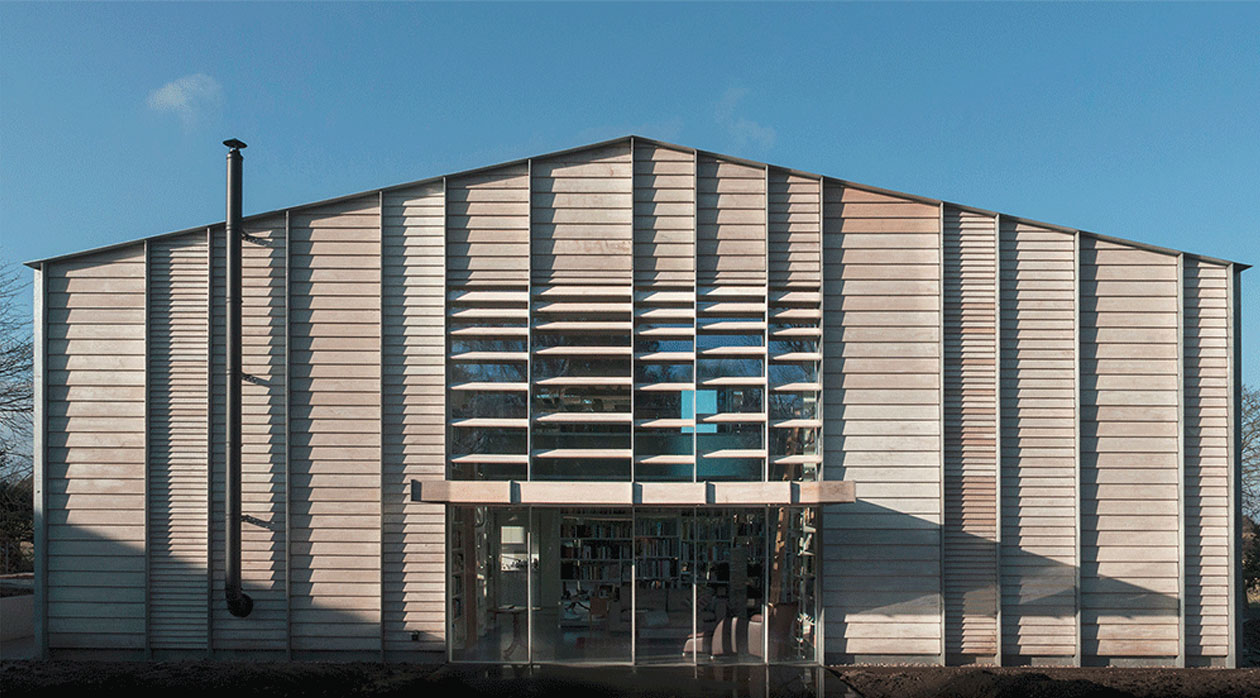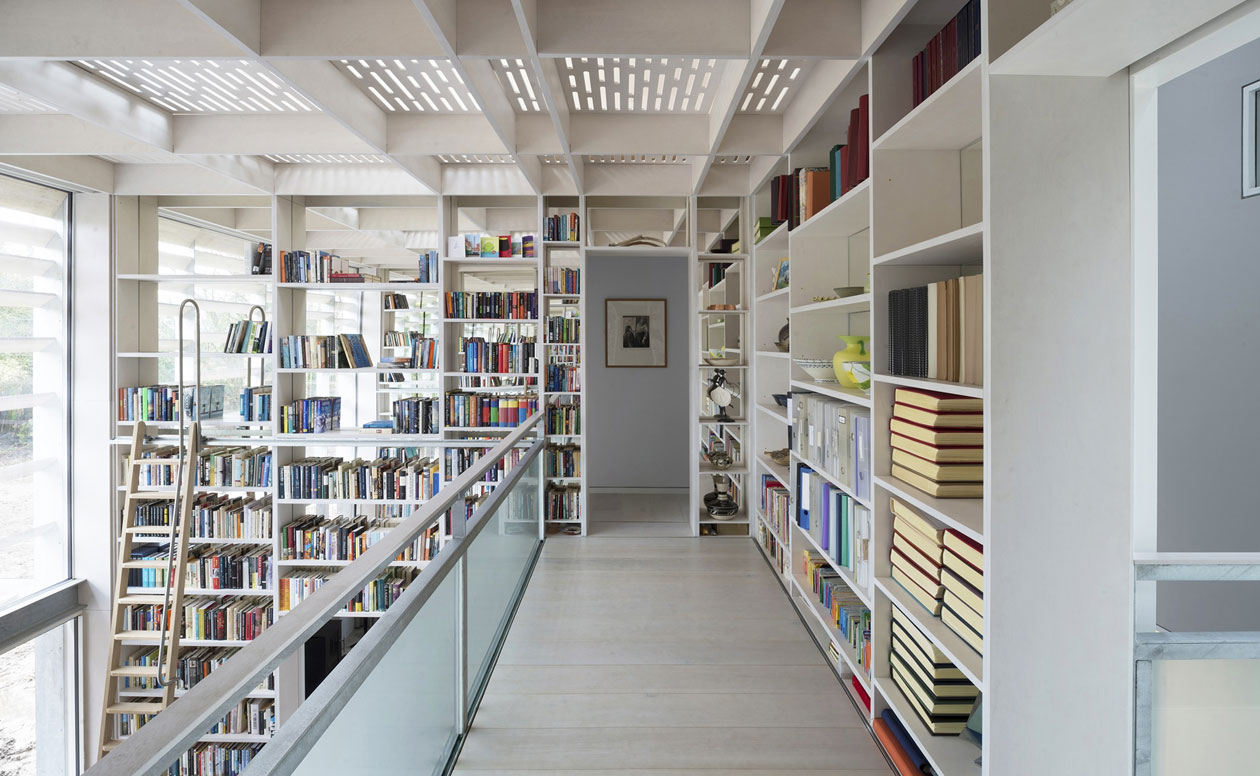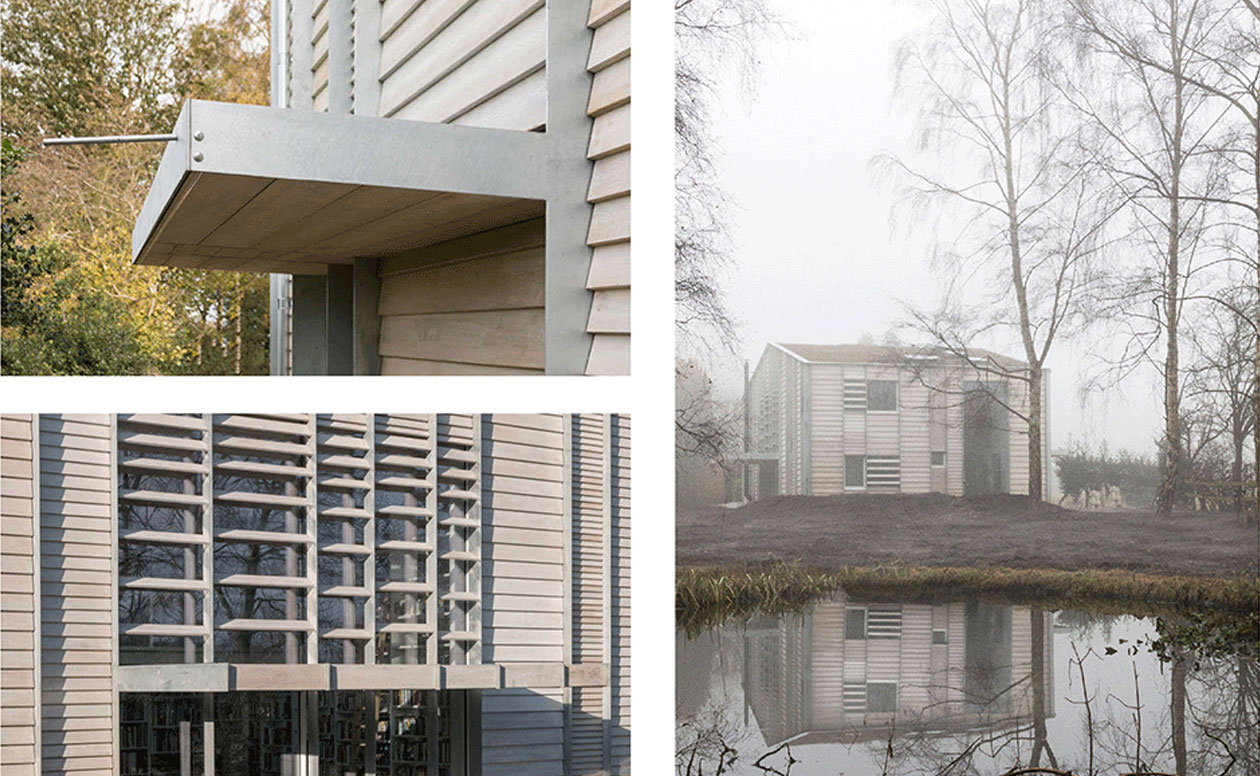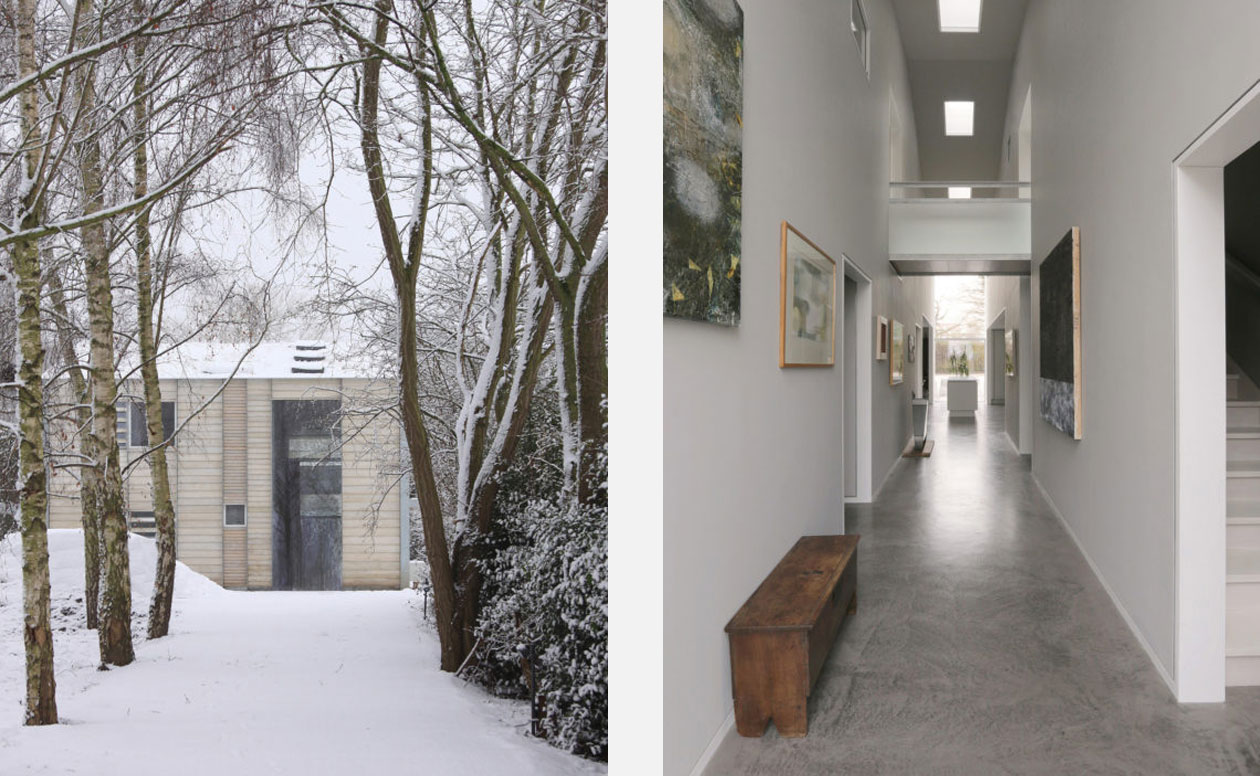 The original three bay steel portal frame of the agricultural shed is extended longitudinally and vertically. It is also propped with internal columns to reduce additional forces and moments imposed by both the increase in size and the additional weight from the new green roof and supporting structure.

Timber framing in the perimeter walls together with plywood sheathing provides longitudinal and lateral stability to the building, and timber rafters and plywood decking provide plate stiffness to the roof, allowing the traditional diagonal bracing in the walls and roof to be removed.

Shallow depth stressed skin floor construction minimise floor construction and maximise floor to ceiling height. Galvanised steel fins secured to the timber framing serve as an exoskeleton to both carry the timber louvres that wrap the building and to provide support to the two cantilevering canopies. The canopies serve as a porch to the main entrance and a shading device to the large south-facing glazed façade of the library. The steel fins are braced by the timber louvres to ensure the plate thickness could be kept to a minimum, varying from just 8 to 15mm.

Internally, galvanised steel structural steelwork is also used to support a lightweight linking bridge and library mezzanine floor. The minimum sizing and careful detailing of the fabricated steel sections ensures the visual impact is reduced and so as to match the appearance of the steel externally.


The Team

Client: Private
Architect: Tonkin Liu