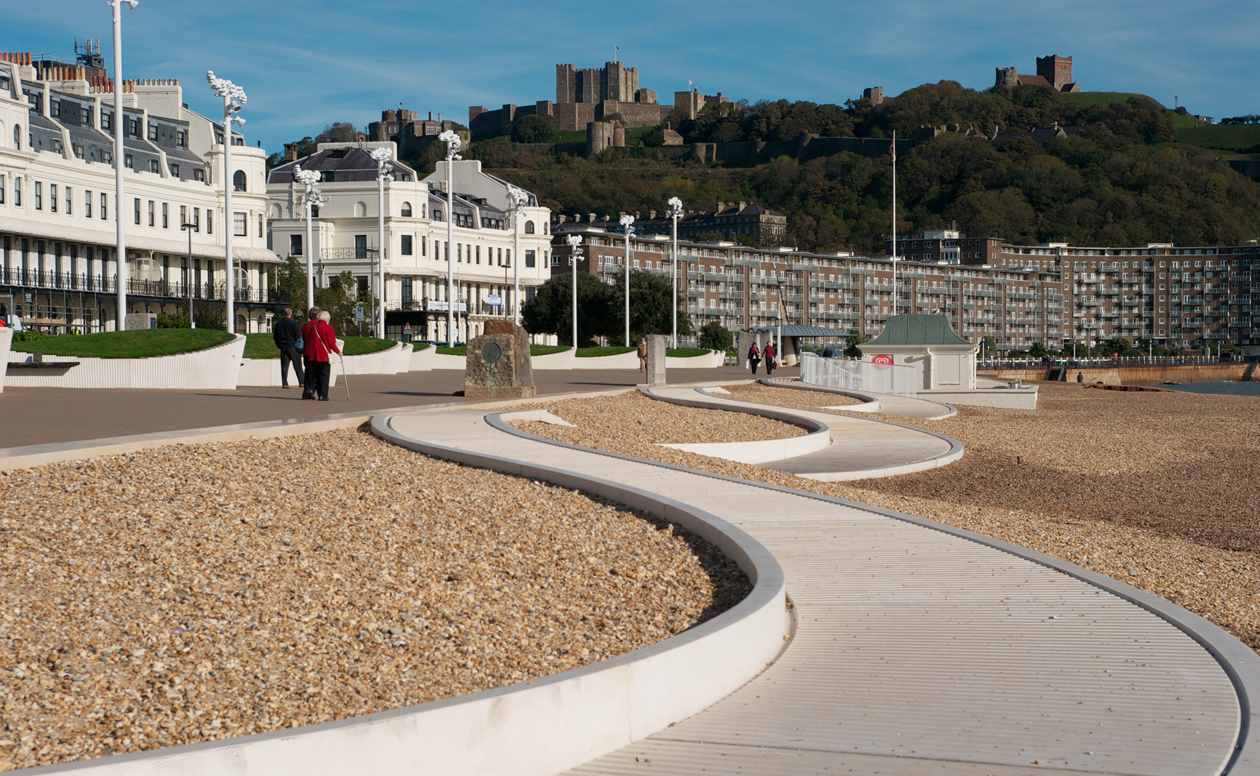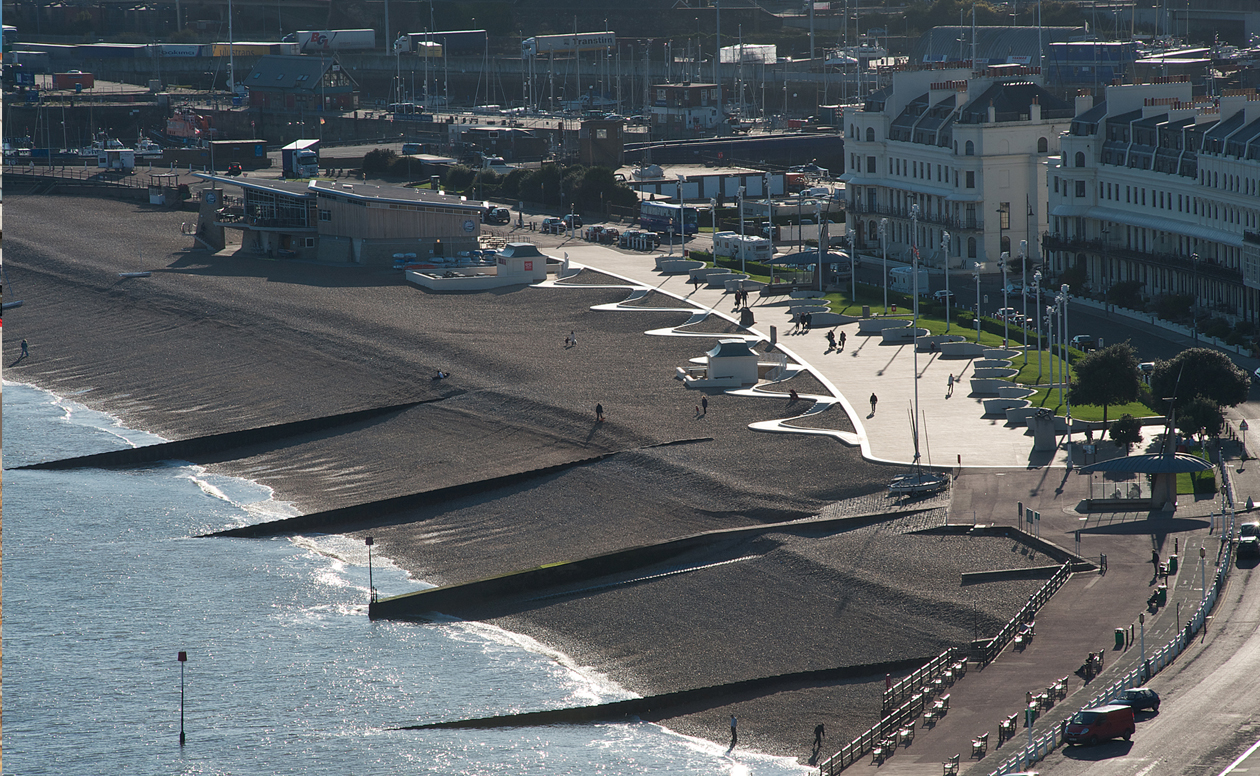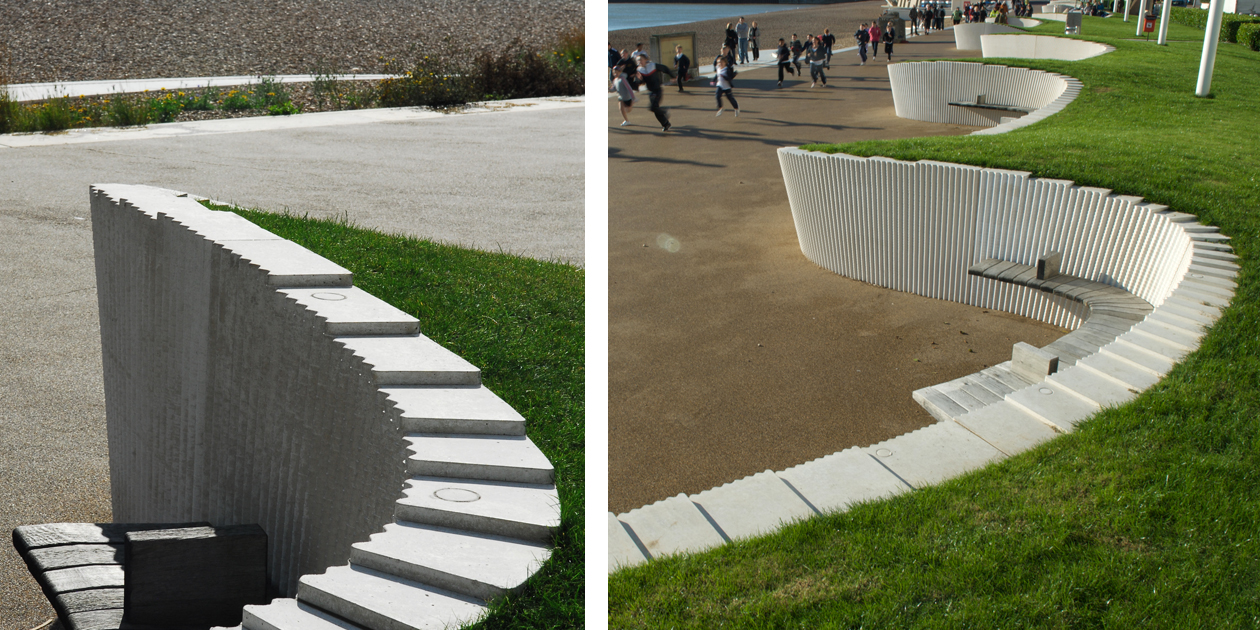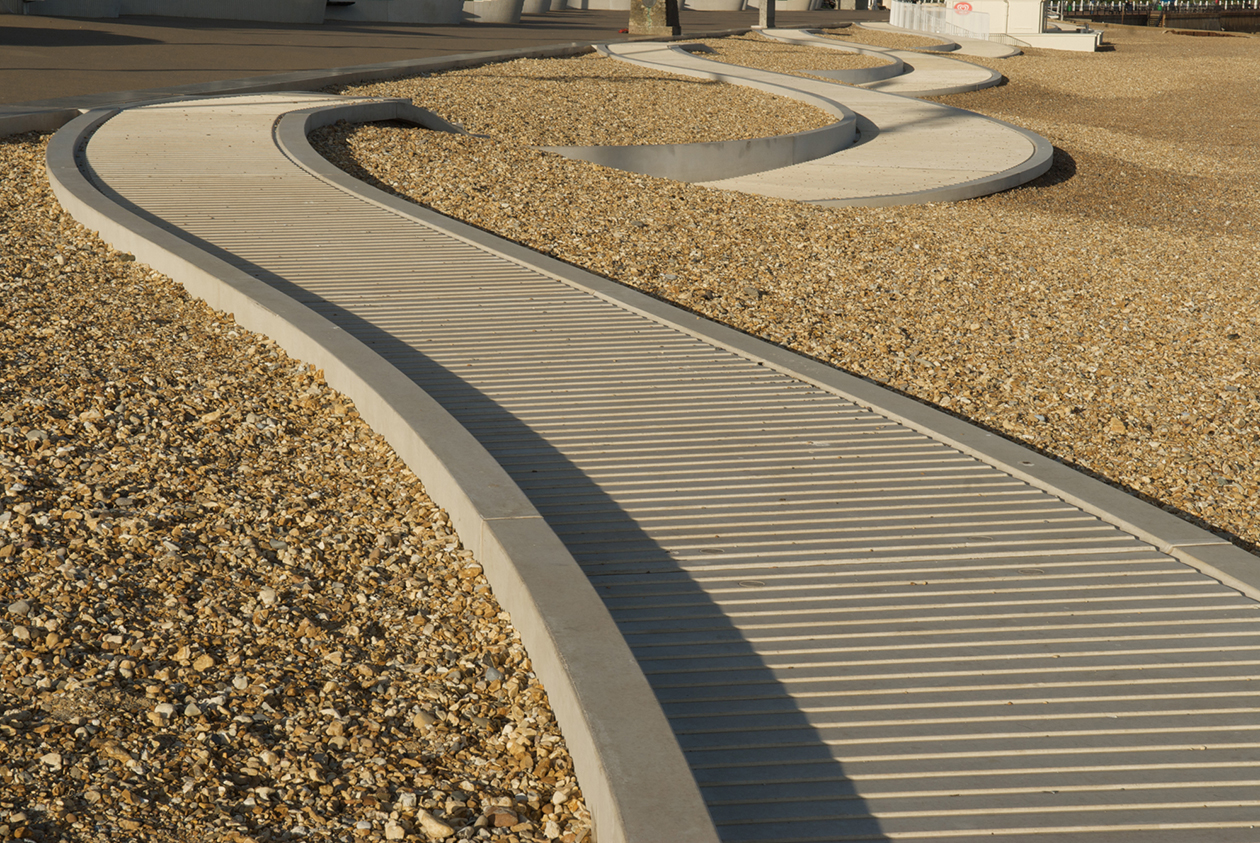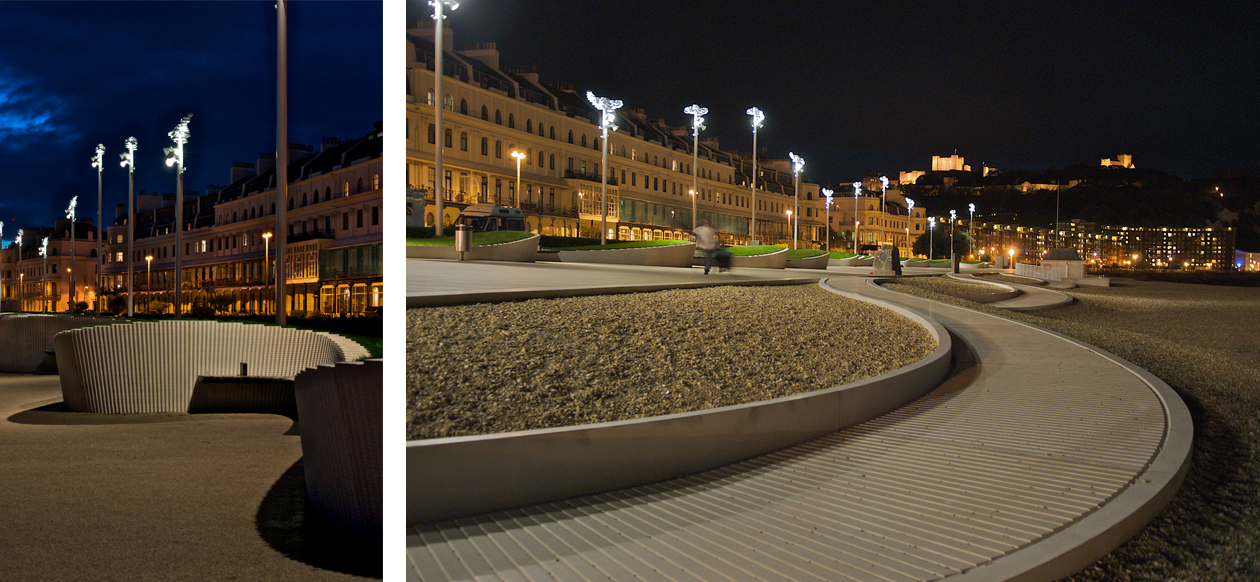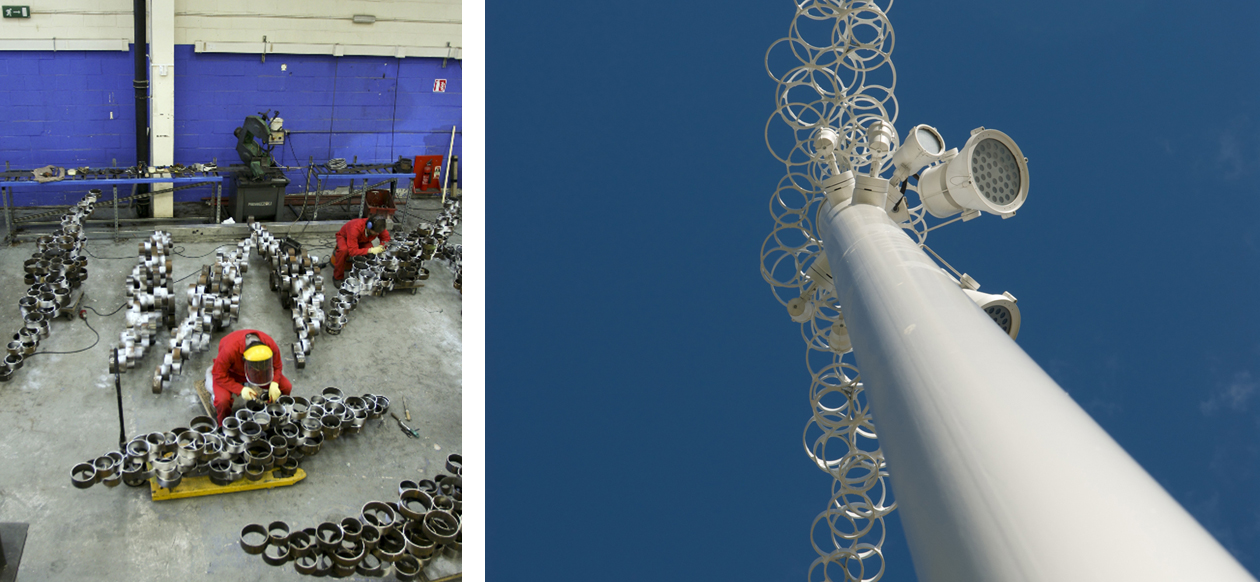 Tonkin Liu Architects won the competition to provide Dover with a radical new seafront and esplanade, Rodrigues Associates were asked to contribute their expertise in structural concrete design.

The Lifting Wave is a series of oscillating sculptural pre-cast concrete ramps and stairs that rise and fall to connect the beach to the esplanade. Each unit weighs 5 tonnes and is supported on concrete foundations buried deep into the more stable areas of beach shingle.

The Resting Wave is a sculptural pre-cast concrete retaining wall encapsulating landscaped areas between the esplanade and road and with sheltered seating placed at intervals along the length of the Esplanade. The cantilevered bench supports were tested to destruction in order to prove capacity.

The Lighting Wave is a line of white lighting columns of varying heights between 8 – 12m with artwork cantilevering from the column heads casting a programmed array of oscillating lighting patterns. The sculptural element consisted of a large mass of steel mounted on top of slender columns carefully arranged to form vertical and horizontal trusses without compromising the design of the artwork yet still providing enough support to withstand the extreme wind conditions.


The Team

Client: Dover District Council; Kent County Council; Port of Dover
Architect: Tonkin Liu