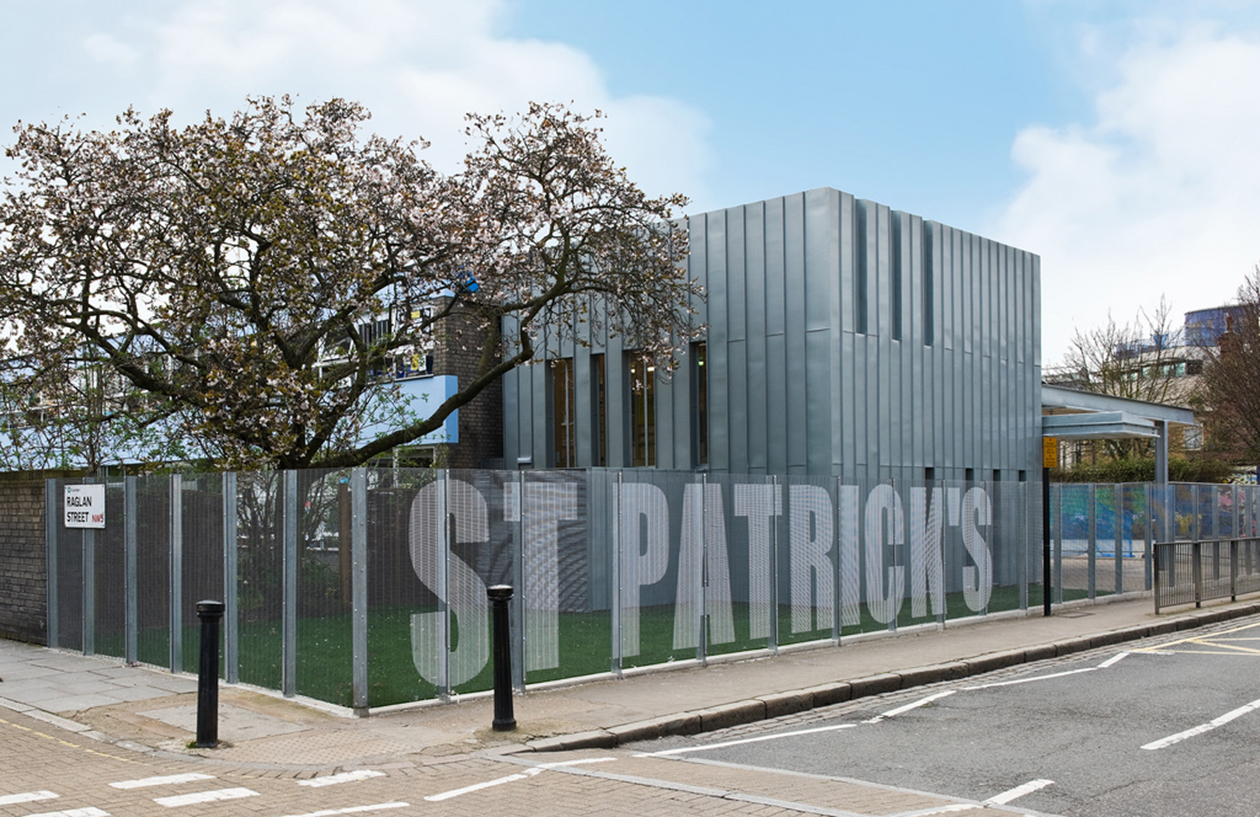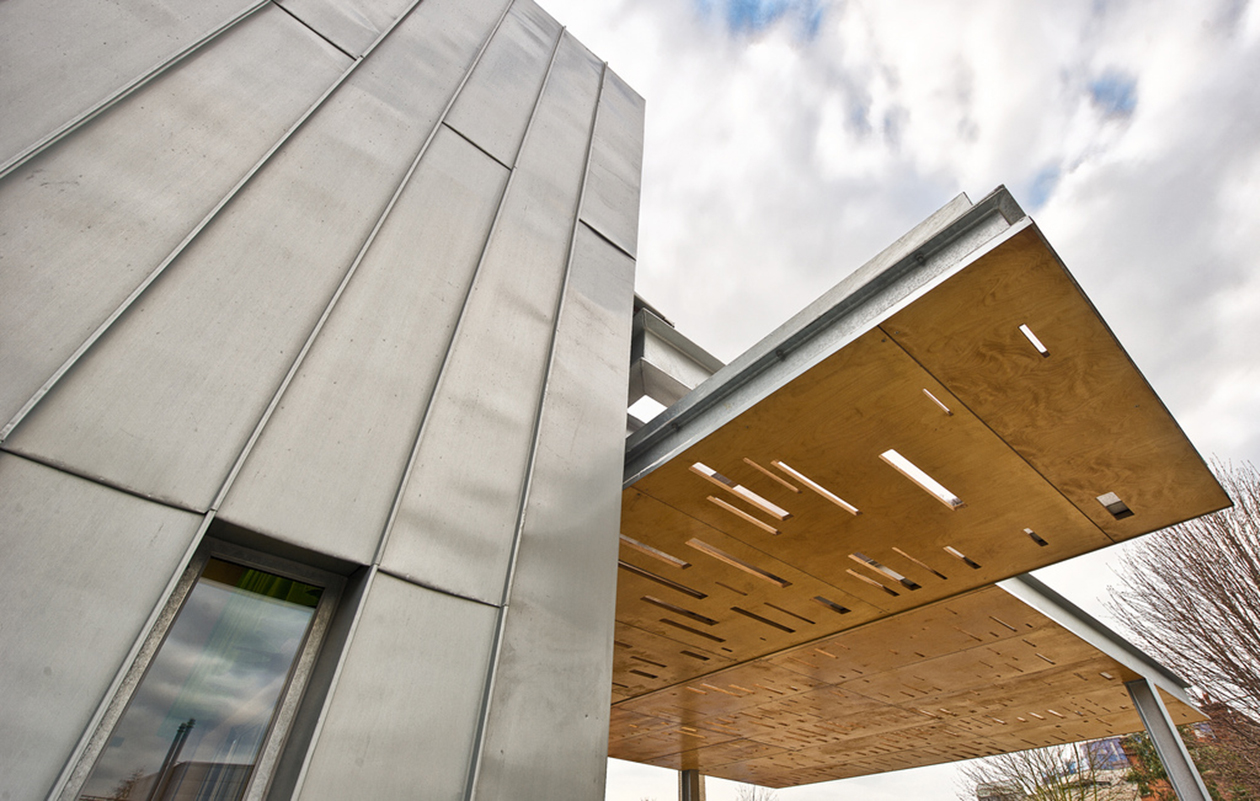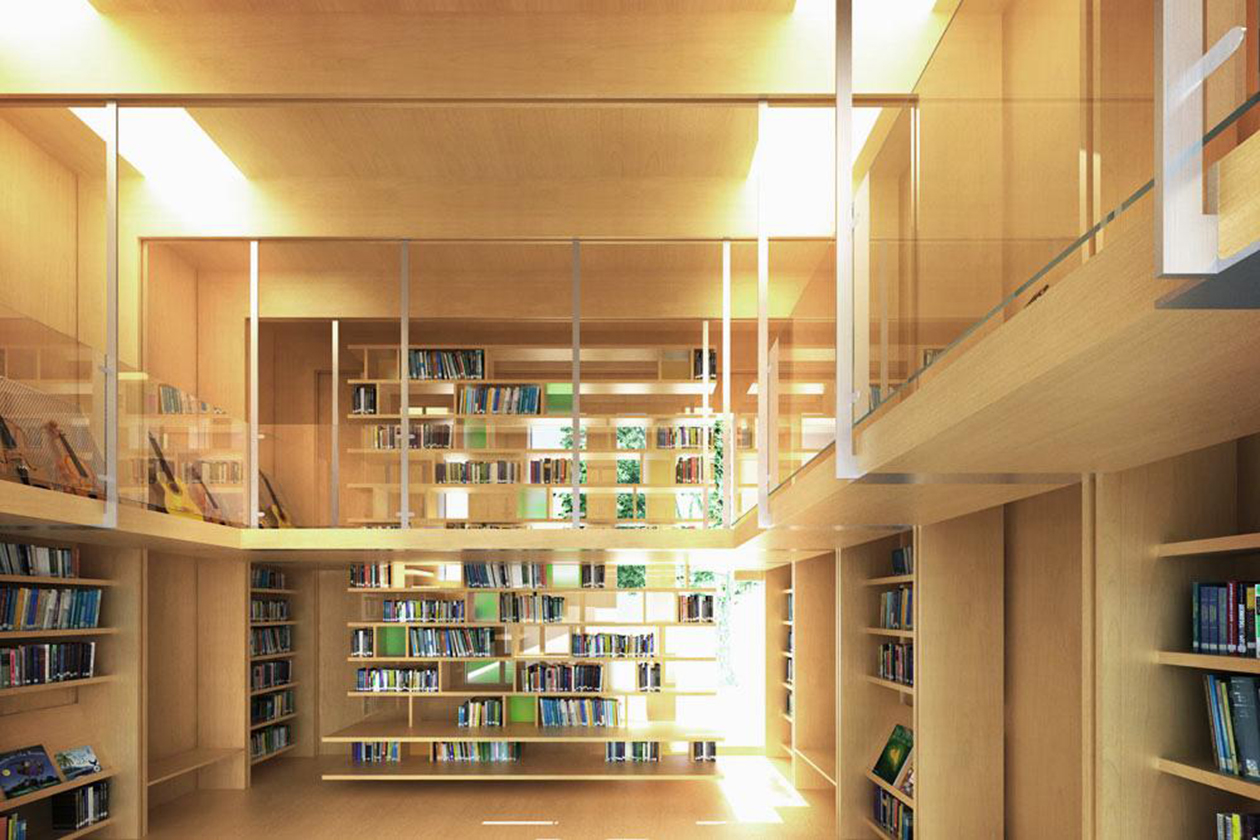 This Book Box is designed by Phil Coffey Architects as a library extension to an existing school in London. The double volume space incorporates a double height bookshelf from mezzanine to ground floor level. The multi-use space is intended to provide students with an inspiring space to invent and perform. The ground floor completely opens up onto an external teaching and preforming area beneath a cut plywood canopy.

Structure consists of exposed plywood portal frames with perimeter timber frame of walls providing lateral & longitudinal stability.
Plywood portal frames laterally restrained by the mezzanine & shelving which also supports the mezzanine from stainless steel hangers.

Winner of Stephen Lawrence Prize 2011.


The Team

Client: Diocese of Westminster
Architect: Phil Coffey Architects