Before construction & building frame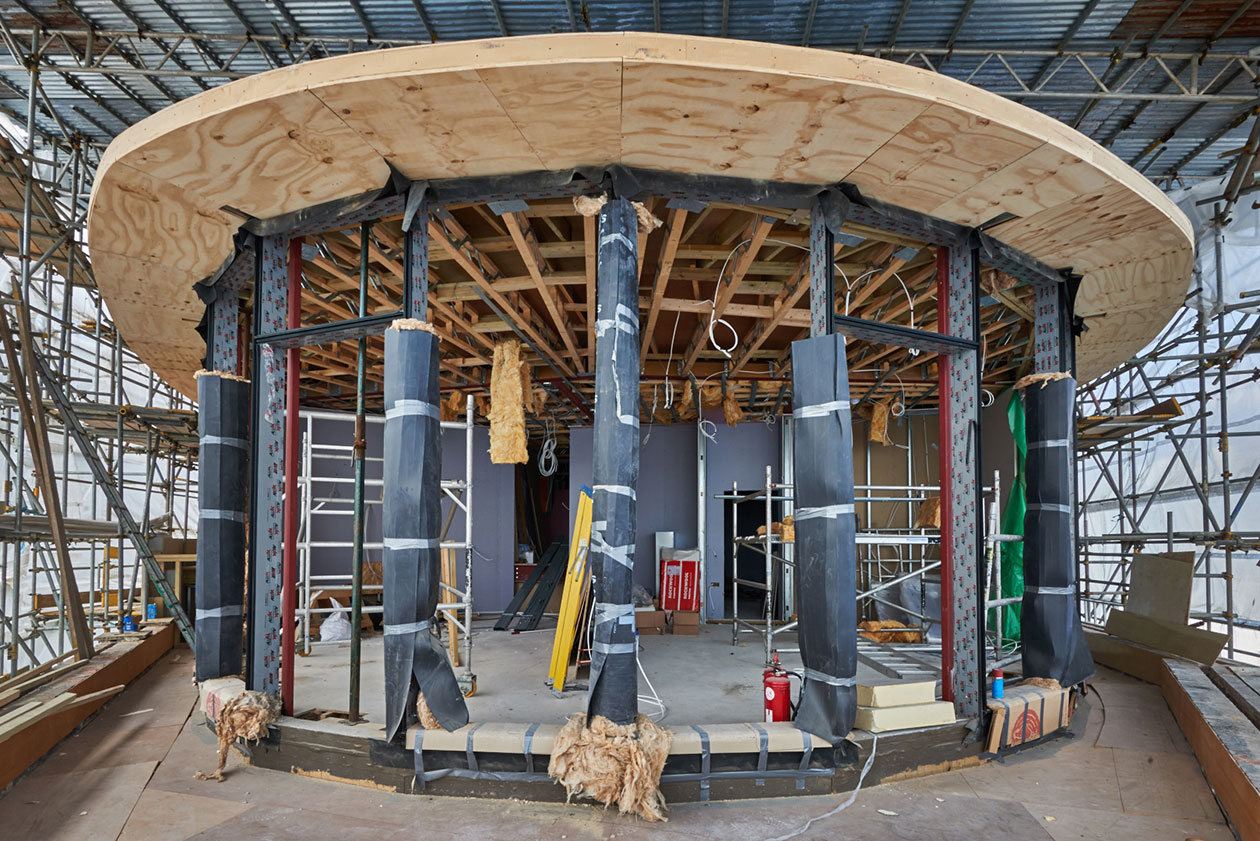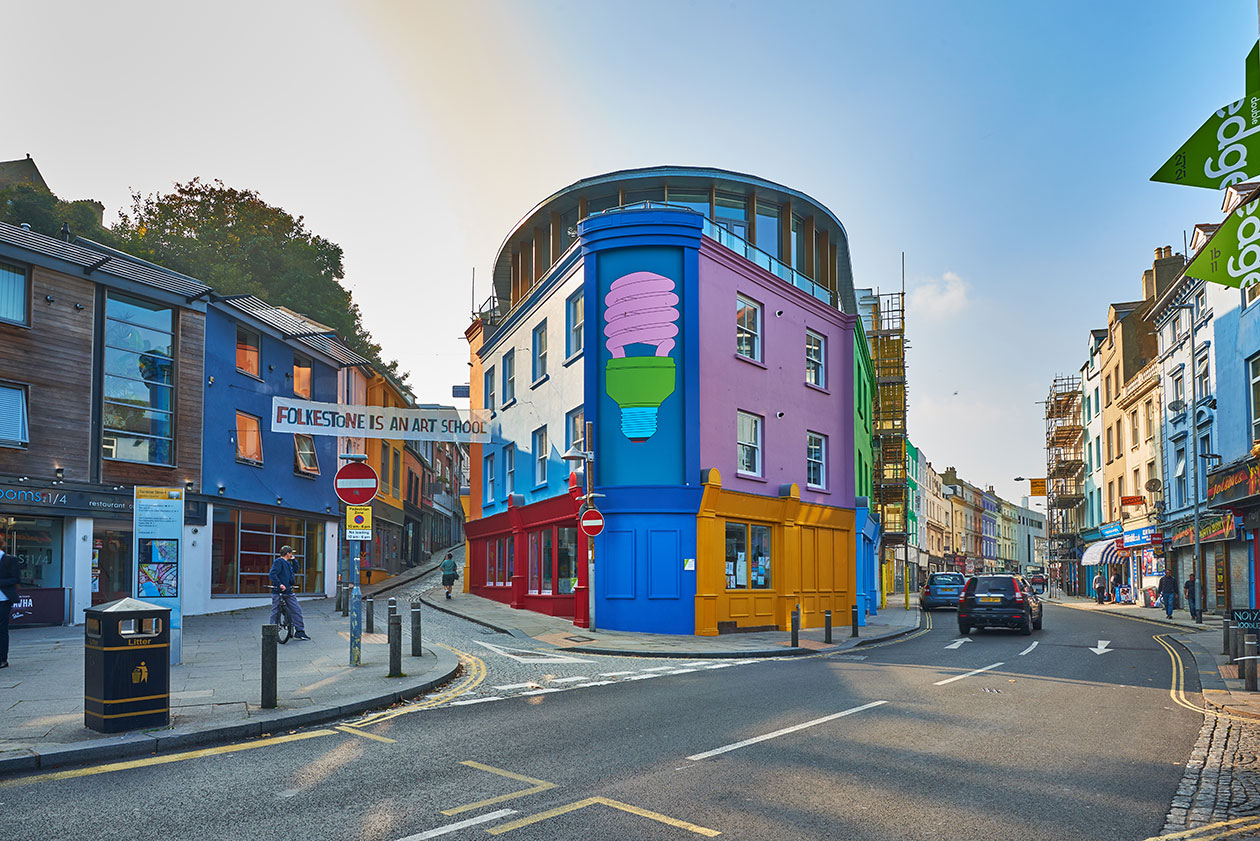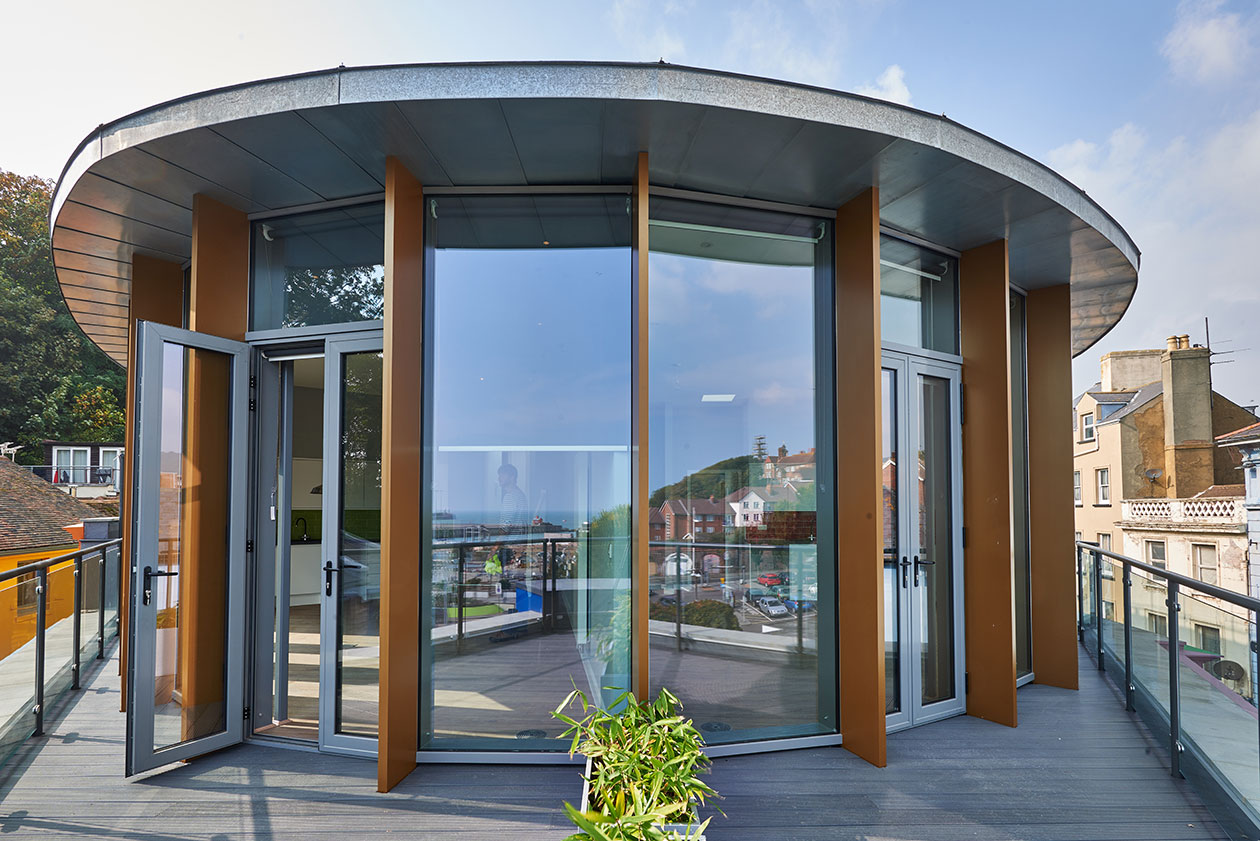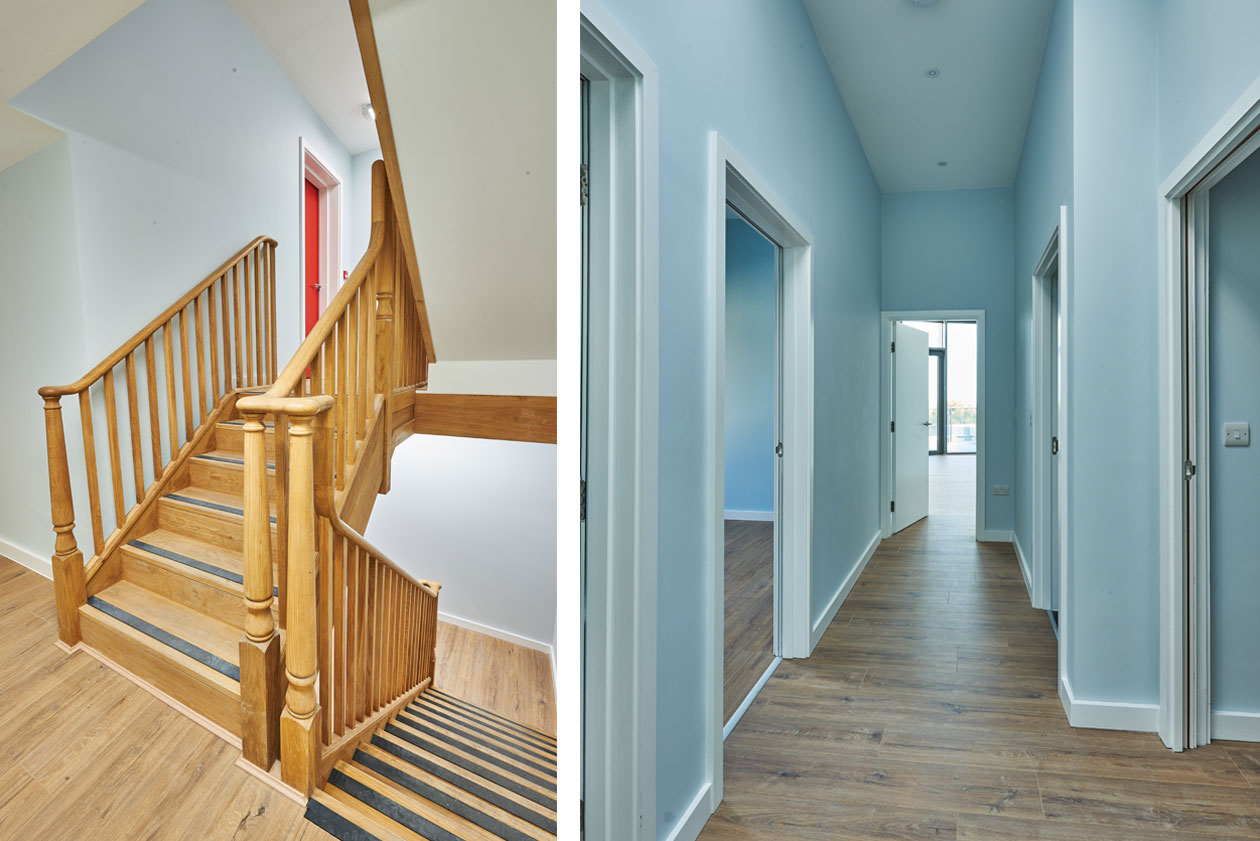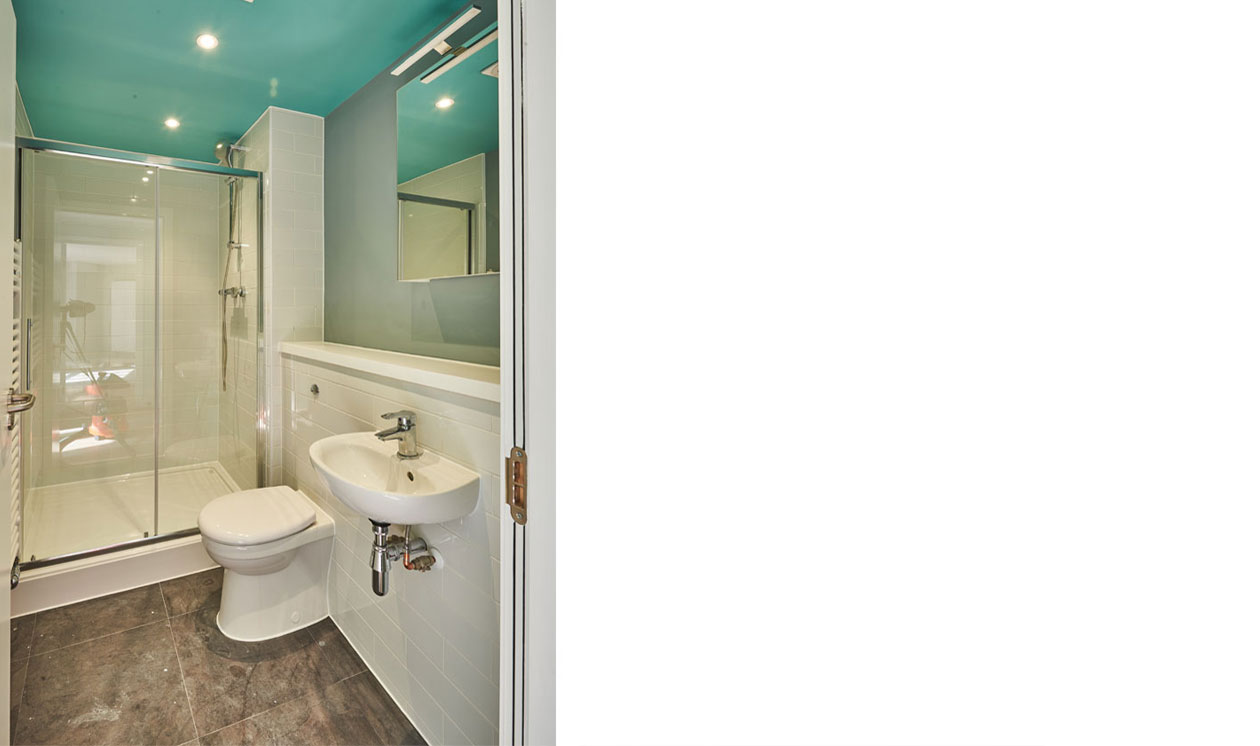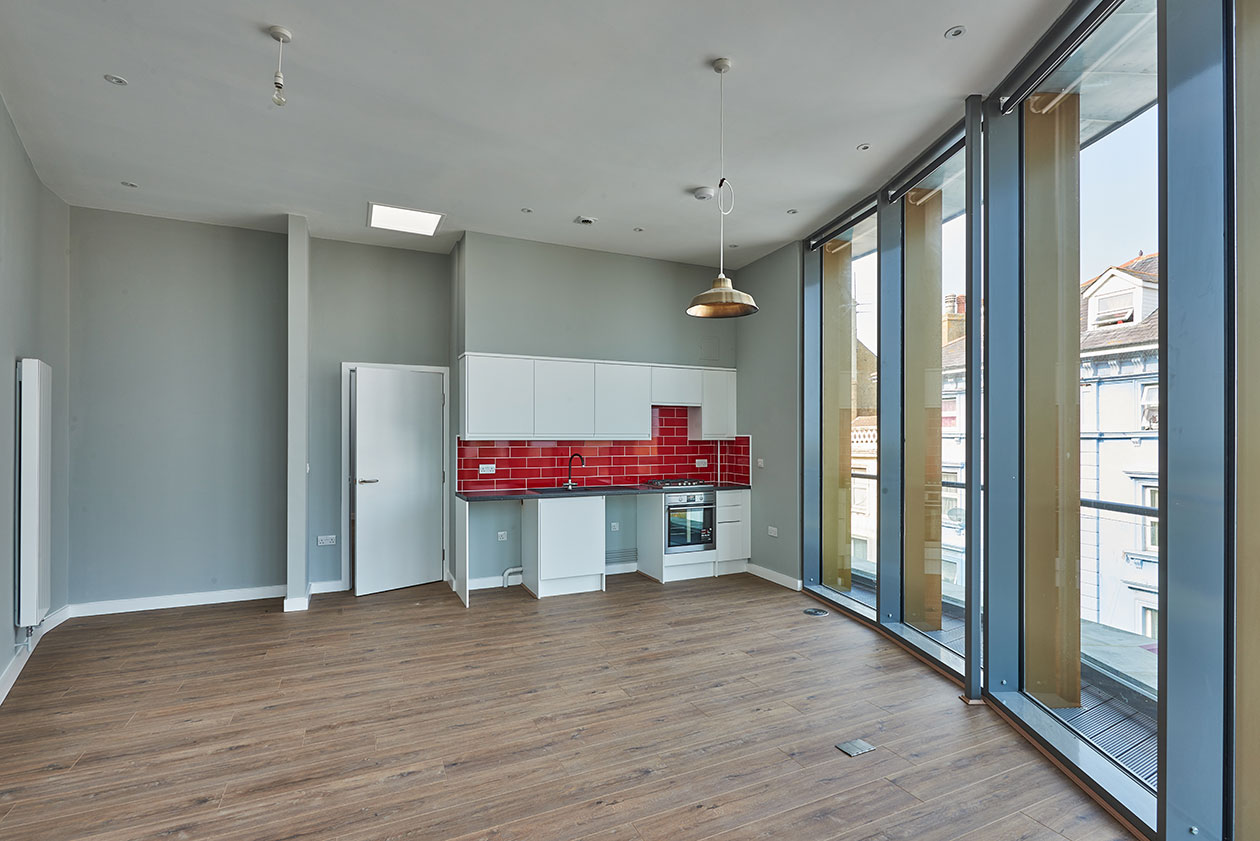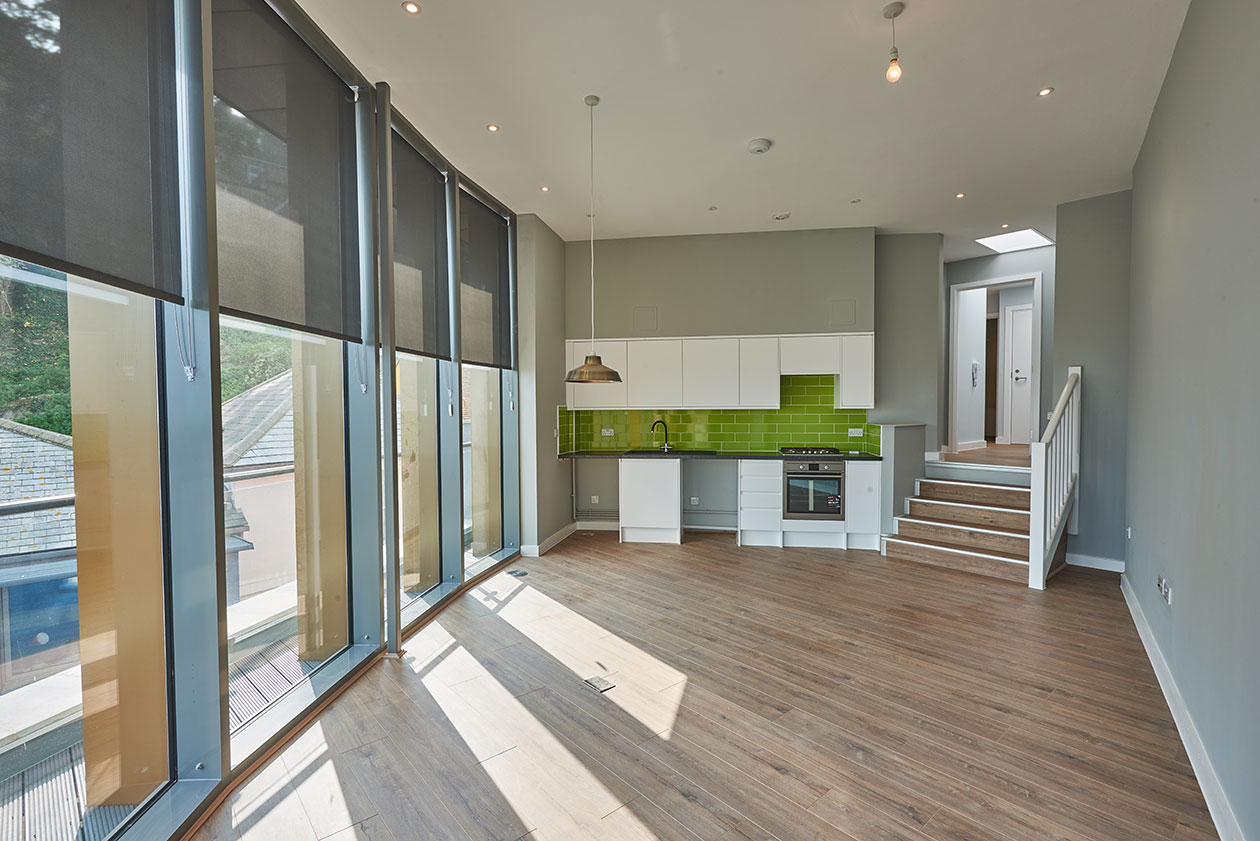 This project consisted of the refurbishment of an existing building in a key location in Folkestone's Creative Quarter. The existing building was an amalgamation of properties and had undergone successive alterations. Previously the floors across the property had been levelled as a new steel frame had been installed inside the existing facades. This meant that there was one area of the building where floors and windows did not align.

The existing steel frame was altered to introduce a new half level corresponding to the façade. As much as possible of the existing steel frame was reused with all the main columns being kept to minimise the need for additional structure and foundations. A new lightweight steel structure was added to the roof to create two penthouse flats with views over Folkestone harbour. During initial excavations a pre-existing basement was also found which was obviously part of a previous building. This made the foundations more challenging as each one had to be tailored to suit the particular arrangement of existing ground and basement.


The Team

Client: Roger De Haan Creative Trust
Architect: Pringle Richards Sharratt